Frequently Asked Questions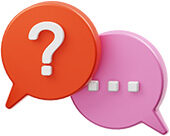 Q. Who is the Principal of the school?
A.  The Principal of the school is Mrs. Kathryn Seow. The Vice Principal is Mrs.Karen Crichlow. All matters of importance must be referred to the Principal directly. Please write, email, call or make an appointment.
Q. What is the school population?
A. The school's population is currently 495 students, with a staff of 50 teachers.
Q. What curriculum does the school follow?
A. We follow the Ministry of Education's Primary School Curriculum.
Q. What are the age and requirements for admission to Infants 1?
A. Pupils are accepted into Infants 1 in the year that they achieve the age of five.
Q. How will my child be taught Reading?
A. We use the Jolly Phonics program which is a U.K. developed program, approved by the Ministry of Education.
We expect your child to be a confident reader at the end of the program.
Q. Is Religion taught?
A. Maria Regina Grade School is a Roman Catholic school of the Sisters of St. Joseph of Cluny. Our children are taught Religion during designated Religious Education classes.
In addition:
The Grade 2s make their First Communion at the St. Joseph's Convent Chapel.
We celebrate Mass at the start and end of each Term.
Grades 3 to 5 have Confession once per Term.
Adoration of the Blessed Sacrament is held on the first Friday of each month.
Staff Mass is also held monthly.
The Legion of Mary meet every Friday from 12:00noon to 12:20p.m.
Q. What is our Homework Policy?
A. Details of the school's Homework Policy can be found on the Policies Page.
Q. Are there co- and extra-curricular activities?
A. Depending on the age group, students have the option of joining various Clubs which take place either during the school day or after school.
Is there a House-based system?
A. Yes, there are four Houses: Dominic Savio (blue), Immaculata (yellow), Maria Goretti (red) and St. Joseph (green). Student placement is un-biased.
Houses are not only involved on Sports Day but are also a part of the academic and class motivational system.
Q. Are there opportunities for multi-media and i-learning?
A. All our air-conditioned classrooms are equipped with LCD Projectors and pull-down Screens. Interactive White Boards have been installed in all Infants 1 and Infants 2 classrooms. Additionally, there are laptops for classroom use as well as portable document presenters.
Q. Who else will look after my child?
A. Aunty Stephanie, Aunty Dela, Aunty Nikita and Miss J help to look after the entire school.
They assist with the children in the bathroom, warm up your child's packed lunch as well as ensure that the school is a Clean Zone.
Q. What are the hours of the school day?
For Infants 1 & Infants 2, the school day is from 7:55a.m. to 1:45p.m.
For Grades 1 – 3, the school day is from 7:55a.m. to 2:15p.m.
For Grade 4s, the school day is from 7:30a.m. to 2:15p.m.
For Grade 5s, the school day is from 7:30a.m. to 3:00p.m
Allowance should also be made for curriculum-related activities occurring outside these hours. You will be informed in advance.
Q. When can I drop off my child to school?
A. Infants 1 and Infants 2 can be dropped off from 7:15a.m. at the Garden Gate, where a Teacher will receive your child. All other students may be dropped off from 7:00a.m. at the main schoolyard.
Q. When can I collect my child?
A. Your child should be collected promptly at the end of their school day unless he or she is involved in an after-school Club or Homework Supervision.
Please note that your child will be supervised from 2:15p.m. to 3:45p.m. at no cost to you.
Child Care commences from 3:45p.m.
Infants 1 will be supervised from 1:45p.m. to 3:00p.m. at no cost to you. Child Care begins from 3:00p.m.
Q. What is Child Care?
A. Details of the school's Child Care Policy can be found on the Policies Page.
Q. Can my child leave the school compound without permission?
A. No. There is a Security Guard at the gate. Children are only allowed to leave school at the end of the day, either accompanied by a parent or an authorised driver. Prior written and verbal permission can be granted for a child to walk a certain distance from the school to get to a designated destination such as lessons or houses of relatives.
Children are not allowed to leave the school compound to go to the Tea Shop or to buy from the Lolly vendor.
Q. How can I help my child's schooling?
Answer:
Here are some suggestions:
Review their books and supplies daily
Check homework daily and sign all homework and classwork
Communicate with the teachers regularly (many avenues are available)
Visit their Schoology page daily
Read to your child daily. Children who read, succeed.
Provide adequate and well-balanced meals, snacks and water to properly nourish your child.
Q. Are there any other areas of school life which I should know about?
Answer:
After the fire in 2009, many renovations and updates were made to our school. These include:
Infants 1 was moved from across the street and is now a part of the existing school compound, bringing all of Maria Regina Grade School 'under one roof'.
The installation of a state-of-the-art Power Court, directly at the front of the new Infants 1 building.
Construction of a Dance Studio and Art/Music Room
Increasing the number and variety of Clubs
Establishing a Middle Management Team. This consists of Heads of Departments (Academic) and Deans (Pastoral)
Equipping each classroom with either Smart Boards or LCD Projectors and pull down Screens, complete with acoustics and full internet access
Establishing a school website as well as individual teachers' websites
Accessibility for all students' meals to be warmed
​Expansion of the eating and play areas under a covered Portico
Initiation of supervised play during the lunch session
Relocation and expansion of the Library which has now been replaced with class libraries
Additionally, features such as the Zippy and Apple Programmes as well as Cuisenaire Rods have been introduced
After the major earthquake in 2018, further renovations and updates were made to the school. Some of these include:
Construction of a Gymnasium, new and improved Art Room and outdoor Organised Play Area.