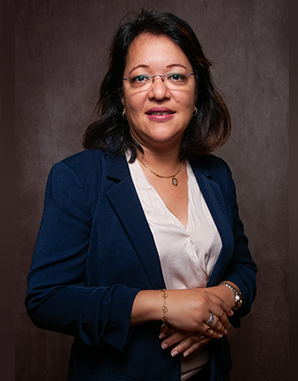 Welcome to Maria Regina Grade School, a primary school with a tradition of integrity and excellence that was established in 1967 by the Sisters of St. Joseph of Cluny, a religious community whose foundress is Blessed Anne Marie Javouhey.
As the principal, it is with immense joy and gratitude that I extend my heartful greetings to our dedicated staff, beloved students, Parent Support Group, loving parents, stakeholders, and the wider school community.
At Maria Regina Grade School, we strive to embody the values of the Catholic faith and the Cluny ethos as expressed in our mission statement: "To be aware of the uniqueness of each person. We strive to love, respect and educate each child in our school." Dedicated to Our Blessed Mother, our school's motto is "With Mary, hope".
Our aim is to provide a nurturing and inclusive environment that fosters the holistic development of every child in our care. Through our dedicated and qualified staff and engaging curriculum, we hope to inspire a love for learning, ignite curiosity and empower our students to become confident, passionate and well-rounded individuals.
We are also committed to fostering a sense of community with a harmonious environment where everyone is valued, heard, and supported. We celebrate the diversity of our school family and encourage mutual respect, empathy, and cooperation among all members.
As we embark on a new chapter of learning and growth, I invite you to join us on this incredible journey. Together, let us continue to uphold the legacy of Blessed Anne Marie Javouhey, dedicated to transforming lives through education and fostering compassionate leaders of tomorrow.
Thank you for entrusting us with the privilege of educating your children. We are honoured to be partners in their growth and are committed to providing a caring and enriching learning environment that will help them to achieve their potential and shine brightly in the world.
May God's blessings guide and protect us all.
With warmest regards,
Maria Regina Grade School
Mrs. Kathryn Seow, M.Ed (Curr.), B. Eng (Chem.)
Principal